Sex:

female

Available for shooting:

yes

Eye color:

blue

Hair color:

blonde

Weight:

74 kg

Height:

1.61 meters (ca. 5′3″)

Size of dress:

40 (according to EU standard)

Size of shoes:

38 (according to EU standard)

Size of bra:

85 D

Description:

Slave Fotzenvieh is our only 4-hole mare ( that is, it is also it the one you Pissloch really nice with different sized Dillatoren durchfickt ) of course it stands to piss and drink my dick every night directly from the source is empty ( I do not need to get up to piss , I piss directly into her mouth and drinking it all down to the last drop of empty, of course, without making something next run .
Of course I can fuck my slave at any time in the ass and fisting , of course, her cunt is also fistbar and she has every night to sleep with an 8 cm large plug in her ass and day and night black stockings wear ( it does now since 2008, daily, days 365 days a year so for good in 1000 she always wears nylons) they must not slip and wear during the day must always wear her necklace .


Meanwhile licks also really enjoy juicy pussies and her big tits can be also wonderful set and of course you can hang them on their tits also . She has five piercings and there are intended more to come.


All in all, the slave of a really horny slutty bitch that departs on more extreme practices and you can already really be proud to be able to use this slave.


I'm quite pleased with the slave who also love is my ashtray and cigarettes can make my even with the mouth , which can save at the present time but a lot of trouble . Nowhere are tilting around etc and it looks totally cool of course when the horny slut swallows the cigarette ash .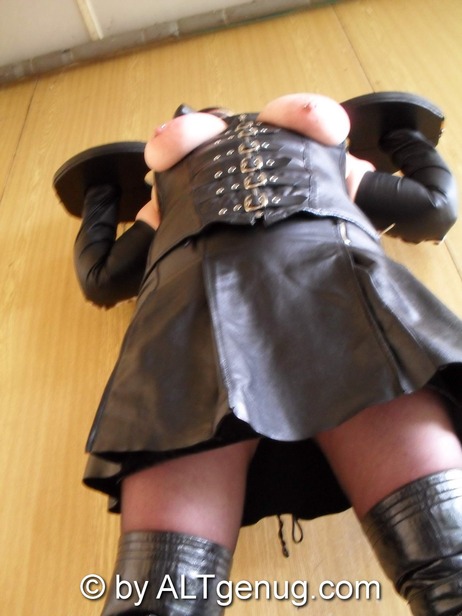 Updates with Sklavin Fotzenvieh