10 Januar neue Squirting-Videos und Hammer Nylon Fotos mit meiner neuen Sklavin gemacht.
Yesterday again visited my slave and made horny clips. Horny squirting videos - I have neatly let the cane dance on her tits - ass and pussy and showed her that she is a little maso pissing cock that has pissed me again naughty in the mouth.
I have learned to love through her foot fetish nylon fetish and often go on her little horny fully pissed nylon fuck feet and sniff - let me caress and enjoy her horny feet in my face....
She comes to orgasm by slapping - nipple squeezing and cane...
Her rosette I took very hard and fucked properly with anal snake and her plug...

All in all we had a nice evening and her body is beautifully drawn by the cane.
Just the way I like it ... have patience soon come the first photos and videos of her online...
By the way there is even a real chat book of her, so from the first message until her new unknown master with cane stood in front of her door.
By the way, my slave still does not know how her master looks like and you can read it how to meet a submissive woman, even in Corona times.
Original Whatsapp chat from the first to the one where her new master rings her doorbell. Maybe not interesting for everyone but within a few days woman to make clear to be whipped by an unknown man ... maybe yes... Link to the book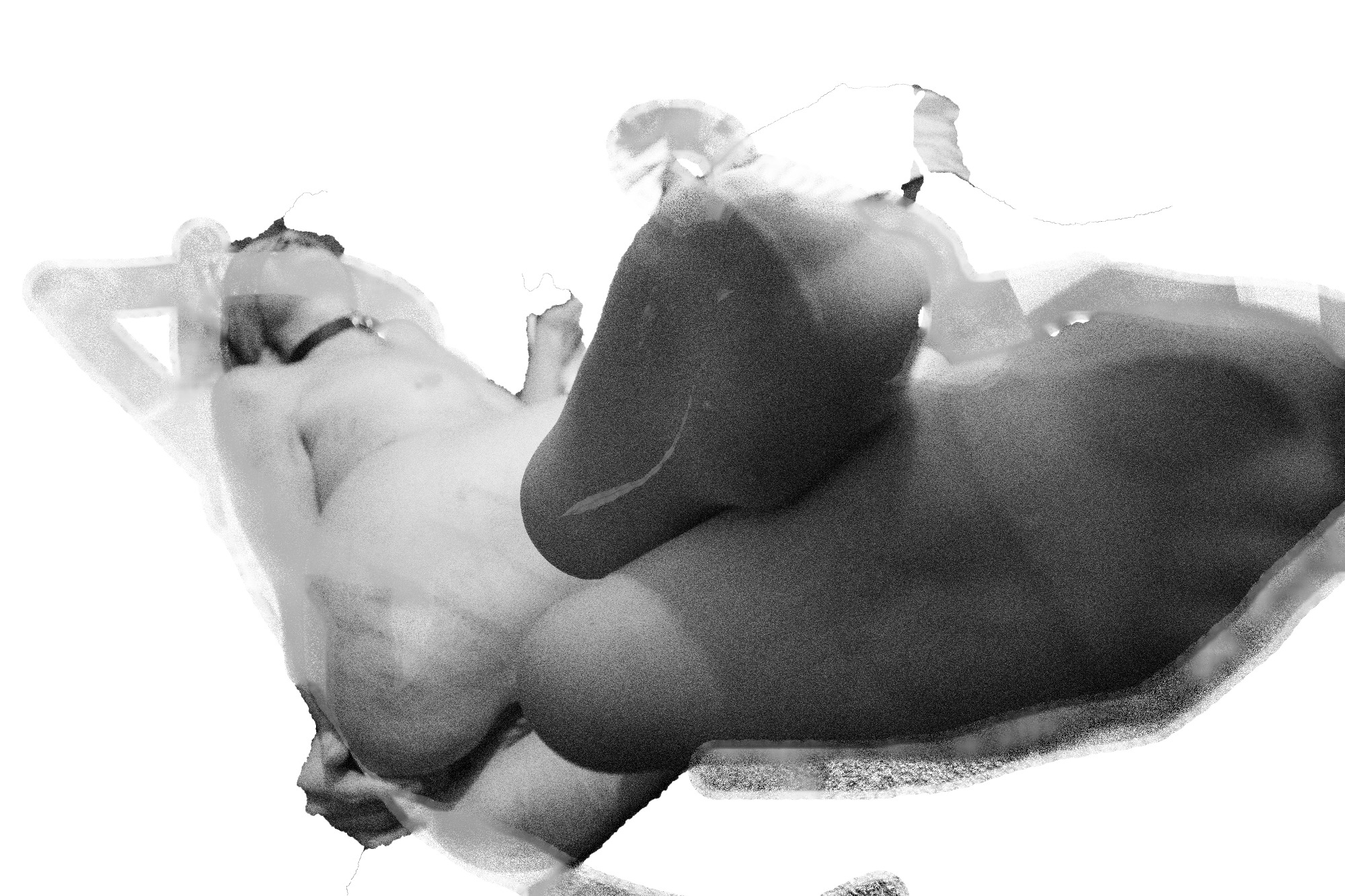 January 2021 new slave - new films and photos with slave Pissnelke
I found my new slave in the middle of what was a terrible time for all of us with restrictions and horror reports.
It's crazy ... But I've never seen such a hot squirting mouse and I've never been so wet puffed as by her. From dry to WET in 8 seconds and it never becomes empty, even after hours of session, it is as splashy as at the beginning.

Yes, unfortunately I was also able to work less and it was also difficult to make films and take photos. But I can still be satisfied, I was able to get my mother through the Corona period safely (and I hope it stays that way) despite her 2-stroke strokes and dementia. Of course I take care of her now, but I am grateful that she is still there.
Many of you suffer, unfortunately you do not suffer with 'lust and delight', but because of all the restrictions. So I am all the more grateful that I have found my slave or rather that she and me are allowed to have a boozy BDSM relationship with her.
I had to get a waterproof camera especially because of her, as she had splashed mine even 4 meters away. I will be adding a little clip in the coming weeks where she will squirt fully into the lens.
I've already pierced her sweet nipples and she was the first slave to piss her new master in the mouth. She is trained as a 3-hole mare, fisting piece and swallowing slut. She wears a plug day and night, even if it's small, but she pleases me all day that when the news gets worse I just think about it or tell her to send me a photo of her cute plug -Ass.
I'm already fine. Let's hope that it stays that way and that I can continue to torture you with relish for a long time. I don't say goodbye with 'please stay safe', I don't think anyone can hear that anymore.
We will see you again in our old freshness in January 2021 at the latest and look to the future with confidence.
We wish you a carefree healthy time and hopefully you have someone by your side to spend Christmas Eve and New Year with.
I thank you for your trust and send you wholehearted greetings ... your MP
March 2018 I upload 2 new DVD's and of course clips and photos
Here you can see more than 9 thousand photos and more than 3 thousand film minutes. Is not a secret anymore ...
In 2018 we started with a blast video shoot.
"The little squirty fisting mouse surrendered at the reign"
Fisting of the finest and glorious yellow juice from the spray cane, in addition to monster dildo fucking and a slave with extremely receptive cunt can be seen.
We had a very nice evening and I think you will enjoy watching it. From this video, of course, in the next few days synonymous to see the clips.
I do not know everyone wants to see a long movie, if it only fisting or just the Squirten interested. That's why there are 10 clips for you from this video. So Femdom and Maledom with a slave who had her first use.
As always "Real Session - no actors - no fakes"
That brings me to the 2 video ...
"Master whip and the self-indulgent slave driven to 1 Squirting orgasm" a movie where I wrote in the morning a normal housewife, we phoned in the afternoon and in the evening she had tied her tits and lay in front of my fist ...
Here is to see clearly how difficult it can be to turn with normal women and how sensitive I have to proceed to bring them to cum and come ...
It is difficult but I will continue to use no professional darters but continue to hold on to it ...
"Real session - no actors - no fakes"
You have earned nothing but seeing the best in our lives. Only real orgasms and no fake groaning from bored professional actors.
Latest DVD in 2 variants why do we sowas?
Latest DVD in 2 variants why do we sowas?
Just because we can ... Laugh No - because we always want to try something new ...
Sometimes it is easy so the main person can not be there until the end. Shall we then only make a very short film or something new to try?
We decided to give some stories a bit more, and it's an experience ...
We have experience with many slaves in a movie and clearly then it goes over to the next slave and so on and in the end a long film.
But sometimes you do not have so easy the possibility actually is the session with this slave over but a bit too short and then? We got to our latest movie
"" "Mistress Aschi in the thief of the customer book" ""
Simply something drange hangen and clear someone who has the long film has the short film of the then simply knit was knitted to a long film ...
That does not mean that it is then what is afterwards comes. But simply we had still LUST something to make and have tried to tie up this story ... Yes is clearly something difficult.
We are not Hollywood filmmakers who do nothing different every day as films to turn and cut.
We are simply people who want to show the good honest real BDSM !!!
REAL Sessions
NOT an actor
NO Fakes
This is important to us and yes, we do damn good movies ...
It is damn hard for real sessions to know where something happened and then there with the camera to be.
We do not follow a script and we do not repeat anything !!!
At the beginning there is only one IDEE and that is the beginning of the end and if there is a good movie we know only at the end when the material is sighted.
In our latest film was the IDEA the slave has stolen the customer book ...
Yes and now??? Make it a movie.
We are not on a fetish we specialize love and show all ...
Femdom and Maledom in action
real session - not actors - no fakes
stands for
EGO Torture Media
everything is just another played
With heart and soul
2017
We have again turned a lot and will put in the next days a few slaves and also slave girl movies and clips online and




2017 is our year
Fisting - horny licking and sucking and always horny piss and much more you can see here but is even better ....


- Always real session -
- no actors -
- no Fakes -
- everything else is just played -


So 2017 will be a lot of movies and clips come here
For you - it is worthwhile to remain faithful to us.




Thank you for your loyalty
Femdom and Maledom in action
real session - not actors - no fakes
stands for
Femdom EGO Torture Media Maledom
everything is just another played

Here you will find Femdom movies and clips and of course Maledom Movies and clips and photos.
We provide nothing - we shoot only when we have pleasure and not because we have to.


Therefore, we make very good films and therefore we are on some portals also good amateurs.
Because we demonstrate a real SM and we like everything we do. It shows our films also.


We are real ......
2 new DVD movies online again found naturally in HD and really cool ....
We provide not only clips on our side but also time and again our DVD films. Who can do without the DVD and want to have the cover and the film quickly, here you is always a good place to start.


Master whip fucked with the fucking machine orgasm in the sky
Master whip and the suffering of the slaves - fisting - fuck - current
our latest DVD productions
Of course there are all hot clips and of course always see lots of photos and all are runterladbar for you. You can always here Legal and download movies without feeling guilty because you buy them.


We have had a very good year in 2014 and 2015 is about to start with two very high-profile DVD movies, it always thinks we always


real session - not actors - no fakes
it shows every movie actually.
EGO Torture Media
all other games only


Our players are always with us for the first time on camera, we value (of course it may be that some of then in other productions play because they enjoy it but the fact remains that we were the first), we are not only professional Women involved so that we can throw our 10 films on the market per month.

Yes sometimes it takes even up to a year for us to edit the film at all. Why? Are we stupid? No because also edit a movie has to be done with the necessary mood so that he will be fine.
We want each movie is even better than the previous one and every movie you pleasure - pleasure and relaxation delivers you can expect from us.

Therefore, we make no mass processing and not throw 100 new publications on the market. But A then when he's done.
We want to have fun, so you have fun.

We did not find her less worthy than the simplest .......... always the BEST.